The Big Blue
With its rugged mountains,sun-kissed beaches and pristine waters, Turkey's southwestern stretch of coastline is one of Europe's most breathtaking. Beyond ist natural beauty, the so-called Turquosie Coast also boasts ancient cities, historic sites and lively fishing villages, making it an ideal spot for a memorable summer escape. Just a stone's throw from Fethiye, one of the oldest towns on the Lycian Coast, Hillside Beach Club is ideally located for those looking to explore the region's history, culture and landscape.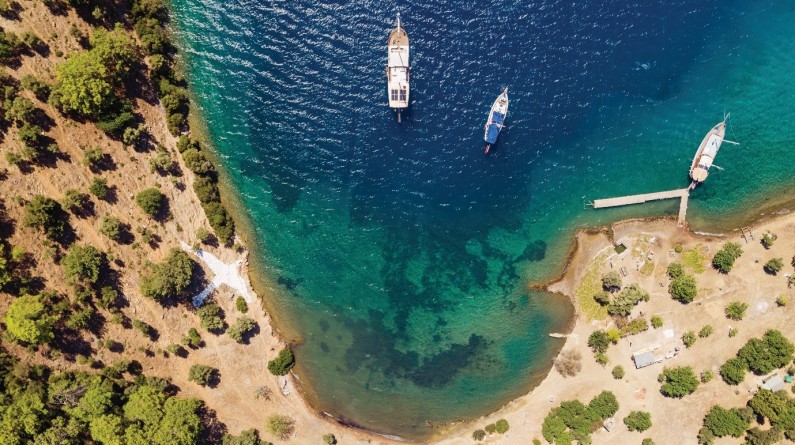 Embrace the striking Turquoise Coast at the idyllic Hillside Beach Club
Amid its secluded coves and headland lies the Hillside Beach Club, which has established itself as one of the area's most sought-after resorts since launching in 1994. Although just a short distance from the port city of Fethiye, life here is somewhat more serene, prompting guests to refer to it as 'heaven on earth' Tucked away between rolling hills that slope down to transparent jade waters. Hillside Beach Club's remote location allows guests to reconnect with nature. Many of its 330 rooms feature views over Kalemya Bay and, inevitability given its idyllic setting, a major part of the resort's charm lies by the water. Deluxe sun loungers adorn floating jetties and a choice of beaches -including the adult-only Silent and Serenity coves - give plenty of opportunity to enjoy the crystal clear sea. Further afield, boat trips on a traditional Turkish gulet will take you to uninhabited islands and a vast range of watersports including waterskiing,wakeboarding,diving and sailing - will satisfy adrenaline -seekers.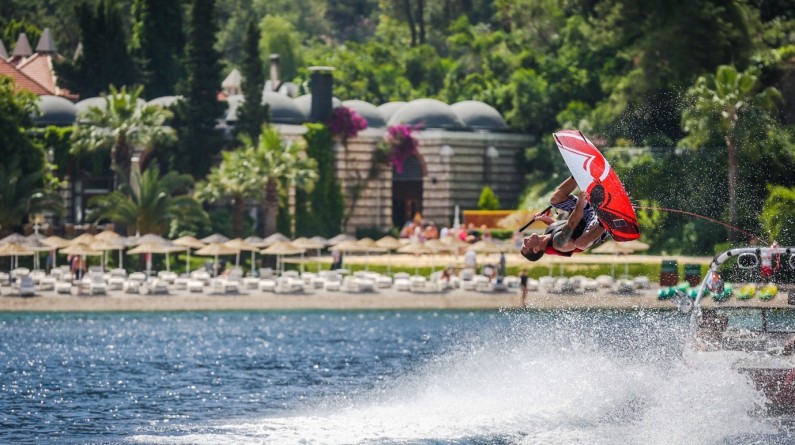 With an extremely professional and friendly team on hand, water babies will be expertly guided at Turkey's first official 'School of Motor Water Sports and Wakeboard', making Hillside the perfect place for learners and experts alike.
Back on land, guests can conquer the surroundings slopes on foot, bike or by jeep safari and visits to the area's ancient Lycian settlements can also be arranged. If that all seems too much effort, Hillside Beach Club's wellness options are equally impressive. A contemporary ham offers traditional Turkish treatments while, hidden deep in the pine forests, you'll find indulgent experiences at the Balinese-inspired SANDA Nature Spa, accompanied by the sound of birdsong to rejuvenate tired souls.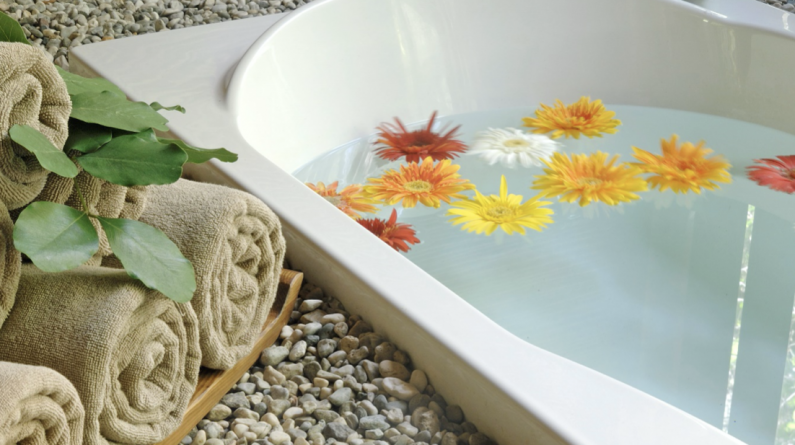 This candle-lit beachside eatery offers a calm and romantic atmosphere for a delightful private dinner under the stars.
For those keen not to stray from their lounger, a beach bar also serves Italian-inspired food with a sea view. Whether travelers are seeking romance or a revitalising family break, Hillside Beach Club is a luxurious choice that offers both downtime and diversion. And,with the resort renowned for its high rates of returning guests, your first visit almost certainly won't be your last.