Joey London at Hillside
Hey guys! Hope you're all good!
As you may have seen last month I headed out to Fethiye, Turkey with my mate Alex to Hillside Beach Club. After a few heavy months of non stop work and travelling this was a trip we were both looking forward to, a relaxed, chilled one! The perfect way to end our summer.
Living in Tottenham a lot of my mates growing up were Turkish so i've always been surrounded by Turkish culture so it had always intrigued me and going to Turkey was always on my to do list!
When we got to hotel it was night time so we couldn't really get a grasp of our surroundings but that made it all the more exciting to wake up to, and it did not let us down! I honestly haven't ever such an insane view from a hotel room before. It was UNREAL! One thing I knew before coming to Turkey was that Turkish people are such nice people and they did not let us down, every member of staff here were super welcoming and accommodating.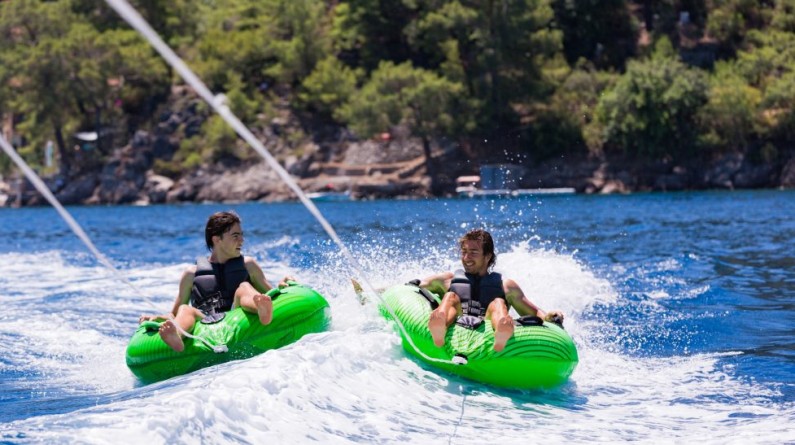 We took the first day just exploring the grounds, seeing what there was to do, loads!; Tennis/football/basketball/ courts, gyms, theatre, multiple pools but most importantly… water sports! (I think it was pretty fair to say me and Alex were all over the water sports!)
I am going to be honest, i'm really not the biggest fan of resorts or resort style hotels, but this place topped it with all the things you could do there, all the restaurants you could eat at and it was visually faultless. You could pretty much spend your whole holiday in this resort, it was pretty much a village in its own.
Out of all the places i've been this is definitely up there with the most photogenic hotels i've come across, without a doubt, I didn't even have to try to make it look pretty, made shooting so easy.
I would definitely recommend visiting for no less than 3 nights though as you can get lost just relaxing your life away and before you know it it's time to get in the cab to the airport. That's one thing I wish I did, 2 nights just wasn't enough, felt like there was so much to explore, so much more to see and so much more food to be eaten!!