Feel-good families: holidays that leave a lasting glow

Think back to childhood, and the chances are that many of your happiest memories are of family holidays: building sandcastles, splashing around in the sea, and seeing another side to your parents as they really unwind.
These golden memories are backed by recent research that reveals the lasting mental and physical benefits from family holidays. A report by the Family Holiday Association showed that family holidays resulted in increased affection, better behaviour at school and at home, reduced stress, and greater optimism and ambition for the future.
A holiday is an escape from the daily routine of work, school, and chores. And while technology eases our lives and 'connects' us like never before, it can also make demands on our attention and time. Stepping out of these patterns and habits offers an opportunity to re-connect with your loved ones and re-discover your self.
Playing is vital for children's creativity and learning, but busy schedules often mean parents don't get to spend enough time with their children. Holidays are an opportunity to play or talk more deeply with your kids, seeing how they are developing and showing them they are loved and cherished.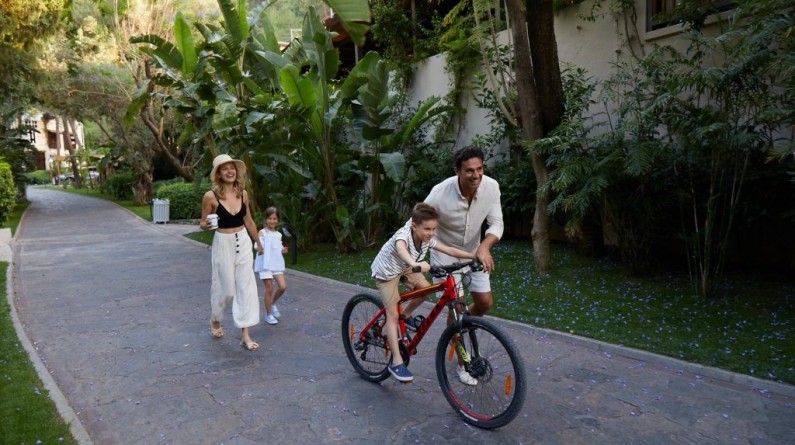 And, let's be honest, parenting is hard work. Holidays are a rare time for self-care, and a more relaxed parent is a better, more loving, more attentive parent. The mixture of fun and relaxation on a family holiday boosts your mood, your confidence, and even your immune system to create a healthier, happier family life.
When the holiday ends, you'll all return to your life recharged and ready to face the future. And long after the sun tans fade, the entire family will be left with a treasure trove of lasting memories.
In short, families need quality holidays, and as a luxury, all-inclusive 5-star resort located on the beautiful turquoise coast of Fethiye, Turkey, Hillside Beach Club has everything a family could need.
Baby Park, with its sandbox, playground and diaper changing station, is specially created for babies and toddlers (aged 0-3) to have fun-filled times with parents or guardians.
With its water slides and funky pools, Kidside is specially designed for children aged 4 to 10, where parents can leave their kids in safety to enjoy fun activities and creative workshops run by dedicated coaches.
At the Activity Center, guests aged 8 to 15 have their own space to check out DJ workshops and dancing, enjoy the whirlpool, discover the stars in astronomy lessons, play beach volleyball, hop on a speedboat tour, and try out water sports such as wakeboarding.
When parents need their own space Hillside offers a blissful Sanda Spa experience, while the gorgeous Serenity Beach and Silent Beach are reserved for adults-only.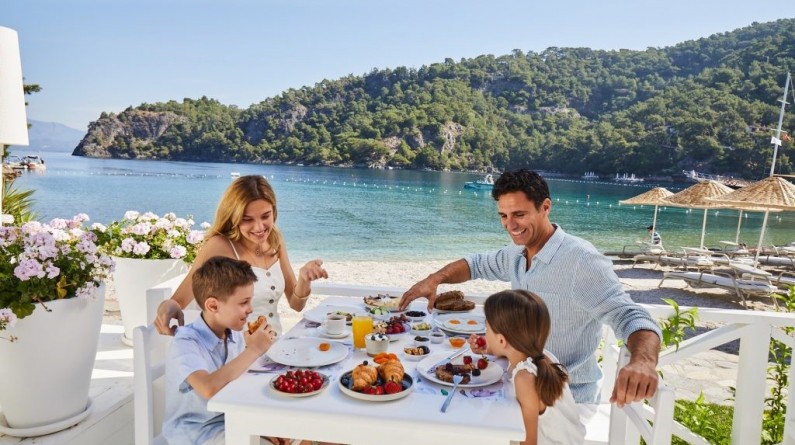 And once a year Hillside runs a special 'Family Time' week filled with with fun events suitable for the whole family, from chocolate making to canoe racing to movie nights.
Hillside Beach Club believes it is one of the best family resorts in the Mediterranean, and several awards at home and abroad, and glowing coverage in outlets such as the Daily Telegraph and Family Traveller, suggest many agree!