Family Paradise

Patricia Bright

Hello lovelies !

Searching for somewhere to go on the annual family vacay can sometimes cause more stress than needed, especially considering the whole reason you'd want to get away in the first place is to unwind. Identifying somewhere that is family friendly, not going to take 11 hours to get to, has enough activities to keep an energetic toddler occupied, yet still cater to adults can begin to feel like an impossible find.

As I researched to find our perfect location, it hit me how perfect my trip to Turkey was last year, the flight was only around 4 hours, the weather was in the mid- high 20's and it wasn't going to cost me an arm and a leg.

I had such an amazing experience staying with the Hillside Beach Club last year, so it was really a no brainer to stay here again. If it ain't broke, don't fix it.

By no surprise, upon arrival we received the warmest welcome from the lovely team at Hillside; I instantly knew I made the right choice coming back for a second time, plus this time I had the whole family with me.

Family Paradise

It was really important for me to pick somewhere for our family holiday that I felt confident that Grace would have loads of things to do and they did not disappoint. With two 'baby' parks on site, I brought Grace to the infant park which is for children ages 0-3. It didn't take me long to realise, that my effervescent, larger than life little madam, was far too grown for the infant park, so we tried the 3-12 one instead. There were two pools with a water slide, (one for the smaller kids, one for the bigger kids) which were filled with play balls that the children were going absolutely wild for. It was like a magical playground. Foosball? Drawing? Painting? You name it, they had it.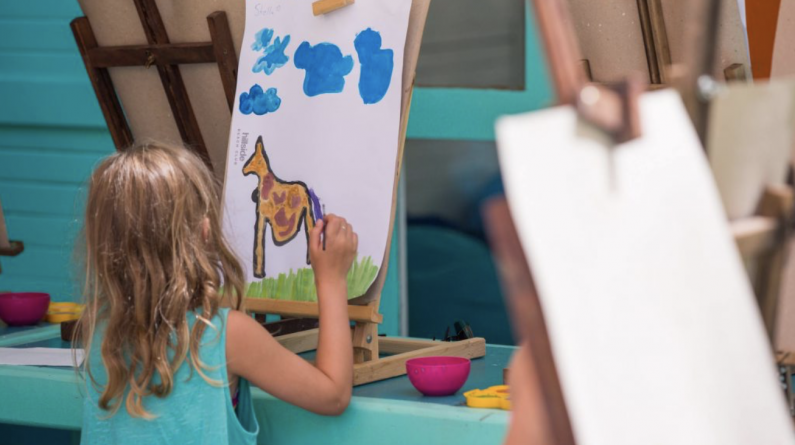 What I also loved was that in each area, there were designated multilingual stewards overseeing the kids and they made sure everyone felt included. There was also an inside facilitated play area including a cinema experience. Every evening there is a live show on the main stage, 6 days a week, one of which are catered to the kiddies and they get a chance to get up, interact and be part of the show.
Not only was there loads of activities to choose from, the food available for the little ones was amazing. With a special station designated to kids, they had special segmented plates so they never have to worry about their food touching - children can be the fussiest EVER - if you know you know! They are so kid friendly and definitely put in a lot of effort in understanding how they eat. There is a variety of options and you can ask for specific dishes to be made, so even if your little one is a bit of a picky eater, you can be sure there'll be something for them to enjoy.
For the adults, it was a 10\10 experience
The choices are out of this world without it feeling too overwhelming, the variety of fresh salads with all the trimmings, fruit plates and more. Not only that but the quality of the food is outstanding. The flavours were incredible and there was something for every kind of palette. There was so much fresh fish to pick from I felt spoilt for choice; white bate, salmon, seabass, or sea bream, they had everything. There's always a fresh grill, so you could ask for anything from lamb chops, beef or chicken and they'll cook it up right there in front of you. They also had a open roasted oven, which they cooked pretzels and bread in the morning and fresh bread, pizza and chocolate souffle in the evening.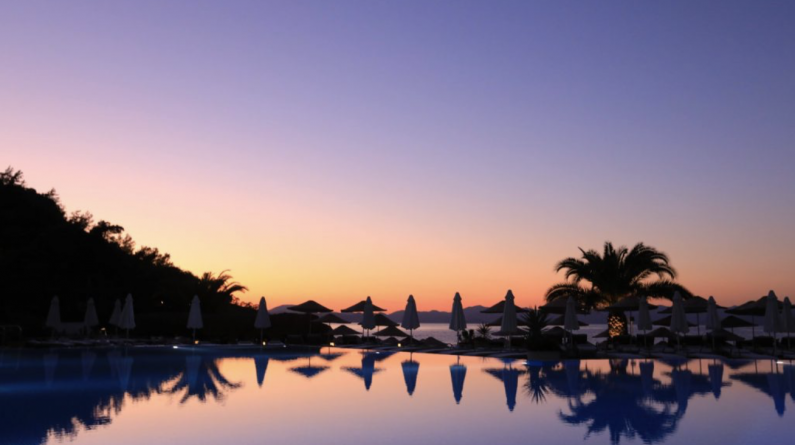 One of my favourite moments was the Sunset cruise which was provided by the resort. They time it perfectly so that when you arrive on the sea, you can watch the sunset. It was such an amazing experience; there was strawberries, cheese, walnuts and beverages on tap. I was living my best boujee life. I have to stress how impeccable the staff were, they made the experience that even more special. There were different areas on the boat so you whether you wanted to brave the elements and sit on the top deck, or keep it a bit more low key with a bit more cover and stay at the bottom, either way you could make sure you got the perfect spot to watch mother nature at her finest. The route the yacht took did not fail in giving you the full experience of the breathtaking island in all its glory, the forestation, the shore, the beach. It was all just so beautiful. On the way back into the shore, for the first time I saw the the breathtaking view of the entire resort.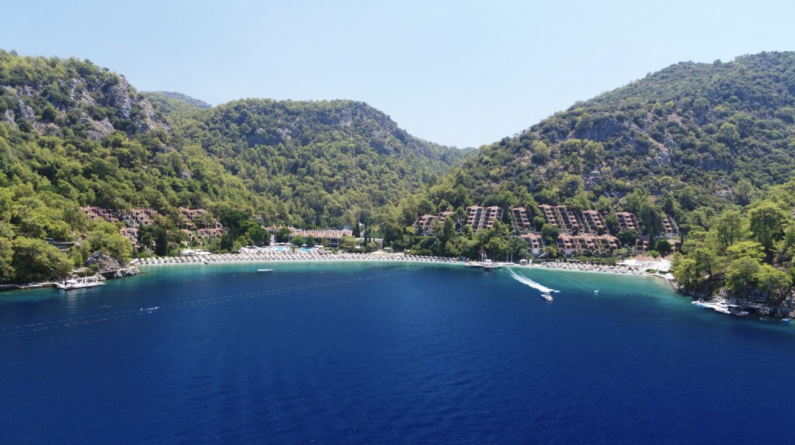 Everything I needed
This trip was really everything I needed; a paradise to relax and hang out with my family, whilst having some downtime to plot out my next steps for the new year that's approaching us ever so quickly. Whether it's just taking off a couple days to chill at home and do nothing, or booking a spontaneous flight for a change of scenery, it's so important to make the time to recharge your energy and spend time with the ones you love because it's so easy to get caught up in everything that's going on around you that you end up missing some truly magical experiences.
Thank you Hillside Beach Club for my little moment of paradise.